OUR SHAVE KIT INCLUDES:
• (1) Goat Milk Shave Soap
• (1) Shave and Beard Oil (Choose Your Scent)
• (1) Shave Brush
Our Shave Kit includes everything you need for the perfect shave! It includes our goat milk shave soap for the best lather and smooth glide across that chiseled face. What is a shave soap without an old-fashioned shave brush to create a foamy lather? So you get that too! We also added our Shave and Beard Oil, which you can use pre and/or post shave for any facial hair you have. Just choose which oil you want!
SHAVING THE WAY IT SHOULD BE
You probably saw your Dad or Grandpa shaving when you were younger and wondered to yourself, "what's the deal with the brush and mug and stuff?" Well, I'm here to tell you that they had it right! When we started introducing these alcohol and detergent based shave soaps and shave gels into our shaving routine is when we saw razor bumps and skin irritation go through the roof. 

You will love our Shave Kit which is our old-fashioned, yet modern take, on shaving your face. Our Goat Milk Shave Soap will provide excellent lubrication for those modern super-sharp razor blades, but it will also nourish your skin like all of our amazing goat milk soaps. Grab your brush, get it wet, work up a lather in the tub, and brush it on! It's simple and great for your skin. 

Your Shave Kit also includes our shave and beard oil that's great to use whether you are clean-shaven or bearded! Our oils are hand-blended with every single oil having a purpose. A lot of our customers have replaced their aftershave and solely use our oils  to help their face feel great!
Why Goat Milk?
Goat milk soap is a natural moisturizer and creates a lovely, creamy lather to clean and soothe your skin. The natural lactic acid in goat milk helps to remove dead skin cells and moisturize the skin surface.
Our goat milk products are made with all-natural ingredients to provide exceptional skin care for the entire family. While traditional shaving products include harsh chemicals that will leave your skin feeling dry and sticky, ours will leave you feeling smooth and refreshed. The natural vitamins and minerals in our goat milk soap will nourish your skin like nothing else!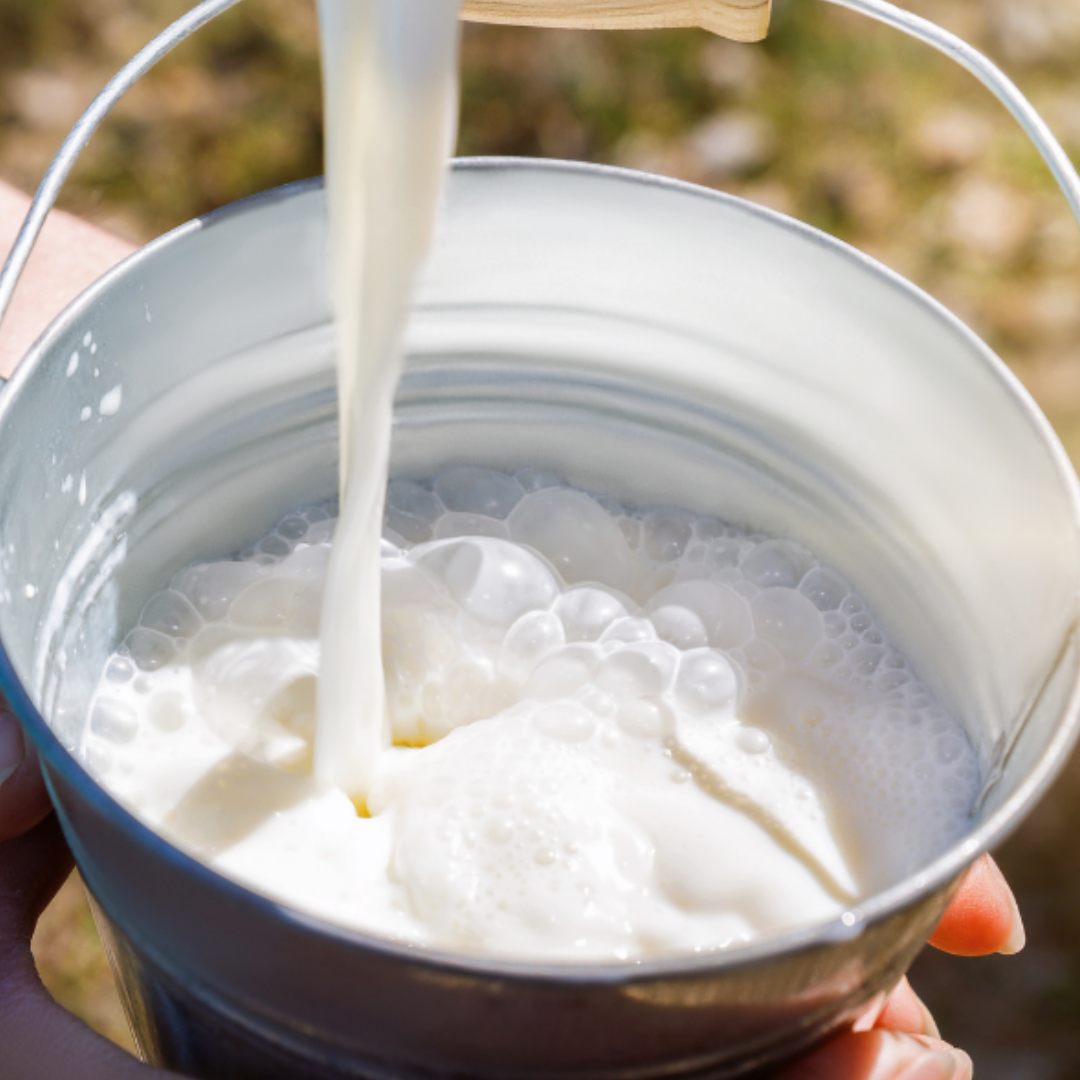 Goat Milk Benefits
• Sustainably-sourced
• Great for all skin types
• Has a soothing and calming effect
• Won't leave your skin feeling sticky
• All-natural with no harsh ingredients
• Contains vitamins and minerals for healthy skin
• Relieves eczema, psoriasis, acne, and other skin issues